Executive search & Head hunting
SENIOR MANAGEMENT
MIDDLE MANAGEMENT
SPECIALISTS
Our job is to find key candidates who match your needs and requirements and add value to your business. We support you by finding the most suitable leadership talents, as well as helping you build successful teams and develop excellent key leaders for your business. We deliver on this commitment through know-how.

Know-how.
How powerful it can become in the hands of those who know how.
Consulting services
Together we are stronger. We are a team of eight dedicated professionals with strong academic and professional backgrounds, market expertise and a fresh perspective for each client engagement. We share a passion for results and measure our success by our clients' performance.
Working with Profil, you will receive professional advice and high standards of service. Together we will improve business operations and customer satisfaction, strengthen your organisational climate and culture, provide advice and share expertise. All of this is essential in order to build a sustainable organisation and improve its quality, stability and productivity.
CEO & Board advisory services
We are regularly called upon to provide our expertise in leadership consultancy and advisory services. Our clients come to us for our professionalism, quality-focused approach and tailor-made methodology. Together, we build on a close relationship based on our core values of ethics, integrity and trust, focusing particularly on:
CEO/Board Selection
Board Effectiveness Evaluation
CEO/Board Succession/Transition
Leadership advisory services
At the core of every organisation are people with know-how and skills that add value to the business.
Manage your HR know-how effectively and you will succeed.
A truly effective organisation displays its excellence through its leadership and corporate culture. Although these two components are inseparable, it's how they are combined that determines the success and sustainability of your business. We work with you to identify your needs and prioritise your goals, strengthen your leadership and capture the unique essence of your organisation.
Our strategic approach enables us to respond effectively, delivering efficiency and value to your CEO and board-level requirements in the following areas:
HR Due Diligence
Succession Planning
Performance Management
Talent Management
Team Performance & Design
Employee Satisfaction & Engagement or Organisational Culture
Outplacement Programmes
Maximising Customer Relationships
OUTPLACEMENT, CAREER MANAGEMENT AND PEOPLE DEVELOPMENT
What sets Profil apart is the successful integration of a diverse team of experts. Through extensive market knowledge we help our clients to implement smart change. We implement a constantly evolving ecosystem of resources designed to benefit our corporate clients and colleagues simultaneously. And we do it with passion and unparalleled intent.
Profil is also Western Balkans partner for Arbora Global Career Partners. Arbora is a global outplacement, career management and leadership development organization. Our global footprint extends across EMEA, The Americas and Asia Pacific and includes partners in 31 Countries.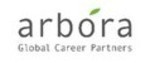 Industry & Function Specialization
Profil provides executive search and advisory services within many industries and to companies of all sizes and phases. Our effectiveness is built on an in-depth knowledge of each industry, its characteristics and needs. We have the know-how and the contacts to support each sector on an individual basis.
We use a matrix of best practice standards and insight combined with local, cultural, economic and political understanding in the following areas:
Banking
Pharmacy & Medicine
FMCG & Retail
Industry & Technology
Energy
Financial Services
IT & Telecommunication
Automotive Industry
Tourism
Media/Entertainment